Get into the college of my choice
Graduate
Serve a Full Time Mission
(18 glorious months in Mexico)
Plan A Dance
Study Abroad
Marry a worthy Young Man in the Temple
Go to every Disneyland in the world.
(Paris Disneyland)
Meet A BYU Basketball Star
Get a job
Go to a National Competition
Travel the world
Go to the Rome, Italy Temple
Go to Lake Powell
Meet J.K. Rowling
Make a parody of a song
Become part of a college music group
Be on a game show (or at least go to one)
Be sung to by the Dapper Dans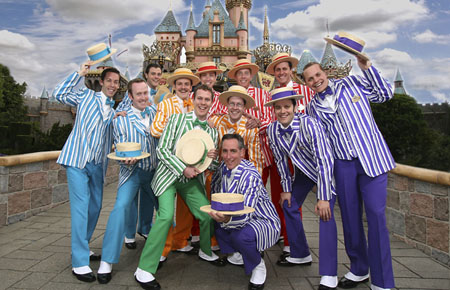 Go to every state in the USA
Ride the Tower of Terror
Learn another language fluently
(español, que bendición!)
Be part of a flash mob
Learn to play the Uke
Go to NYC
See a play on Broadway
Own an old truck
Write in my journal everyday for 100 days
Vote for President
Go to a Oldies Concert (Journey, Stix, something along those lines)
Be part of a Humanitarian project
"Storm the Field" at a college football event
Drive on the Freeway
Have that perfect kiss (you know the knee pops, possibly in the rain)
Hike to the "Y"
Go to the Olympic Games